GH
General Hospital Spoilers Next 2 Weeks: Ava's Trust, Dex's Grisly Discovery, Brook Lynn's Dare
General Hospital spoilers for the next two weeks are in. From July 17 to 28, Ava Jerome (Maura West) puts her trust in a former enemy. Dex Heller (Evan Hofer) makes a grisly discovery.
Plus, Brook Lynn Quartermaine (Amanda Setton) challenges Harrison Chase (Josh Swickard) to a dare. Keep reading to find out what is coming up in the ABC soap opera.
"Eddie Maine" Aftershocks
GH spoilers for the week of July 17 reveal that there will be aftershocks to the "Eddie Maine" (Wally Kurth) story. The fact that an entire family is affected by Nina Reeves' (Cynthia Watros) deception is bad enough.
However, an innocent little boy with autism is directly impacted now that Ned Quartermaine (Wally Kurth) believes he is Eddie. In fact, Leo Quartermaine (Easton Rocket Sweda) acts out. However, there will be relief when Chase tracks Ned down.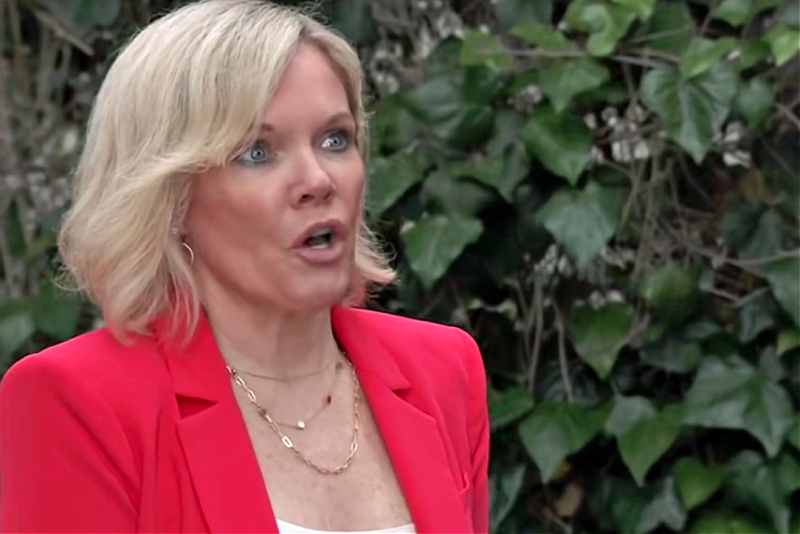 GH Spoilers: Week of July 17
During the week of July 17, fans can expect Ava to make a confession. Austin passes along a message. Gregory Chase (Gregory Harrison) surprises Tracy Quartermaine (Jane Elliott). Alexis Davis (Nancy Lee Grahn) tries to run interference. Plus, Sam McCall (Kelly Monaco) blurts out the truth.
What Else to Expect
General Hospital spoilers for the week of July 17 reveal that Sasha will try to do damage control. Marcus Taggert (Real Andrews) checks in on Trina Robinson (Tabyana Ali) in light of Curtis Ashford's (Donnell Turner) shooting. Meanwhile, Portia Robinson (Brook Kerr) has some questions for Spencer.
It is also teased that Kristina Corinthos-Davis (Kate Mansi) will work through her feelings. Molly Lansing-Davis (Holiday Mia Kriegel) opens up to Sam. Gladys will be alarmed while Esme looks for answers. Plus, Maxie Jones (Kirsten Storms) defends a friend while Austin gets way too confident.
Fans can also expect Josslyn to get shocking news. Dex is given a new assignment. Nina rushes to the hospital. Plus, Drew Cain (Cameron Mathison) gets suspicious while Austin gets reassurance from Ava.
General Hospital Spoilers: Next 2 Weeks
During the week of July 24, Brook Lynn will have a dare for Chase. It sounds like something romantic, but could there be an unexpected outcome?
Plus, Ava places her trust in a former enemy. It is also stated in Soap Opera Digest magazine that the next two weeks will have Dex making a horrifying discovery.
Which storyline are you looking forward to seeing the most in the next two weeks? What are your predictions for Trina, Spencer, Portia, Esme and Taggert?
What does the future hold for Ava, Austin, Gladys, Nina, Molly, Sam, Kristina and the other Port Charles residents? Share your thoughts in the comment section below. Remember to keep watching the soap on ABC to find out what happens next.