EastEnders
Strictly Come Dancing's Dianne Buswell 'trying to maintain distance' from Bobby Brazier
Strictly Come Dancing professional Dianne Buswell is said to be trying to maintain a 'teacher, student' relationship with Bobby Brazier amid rumours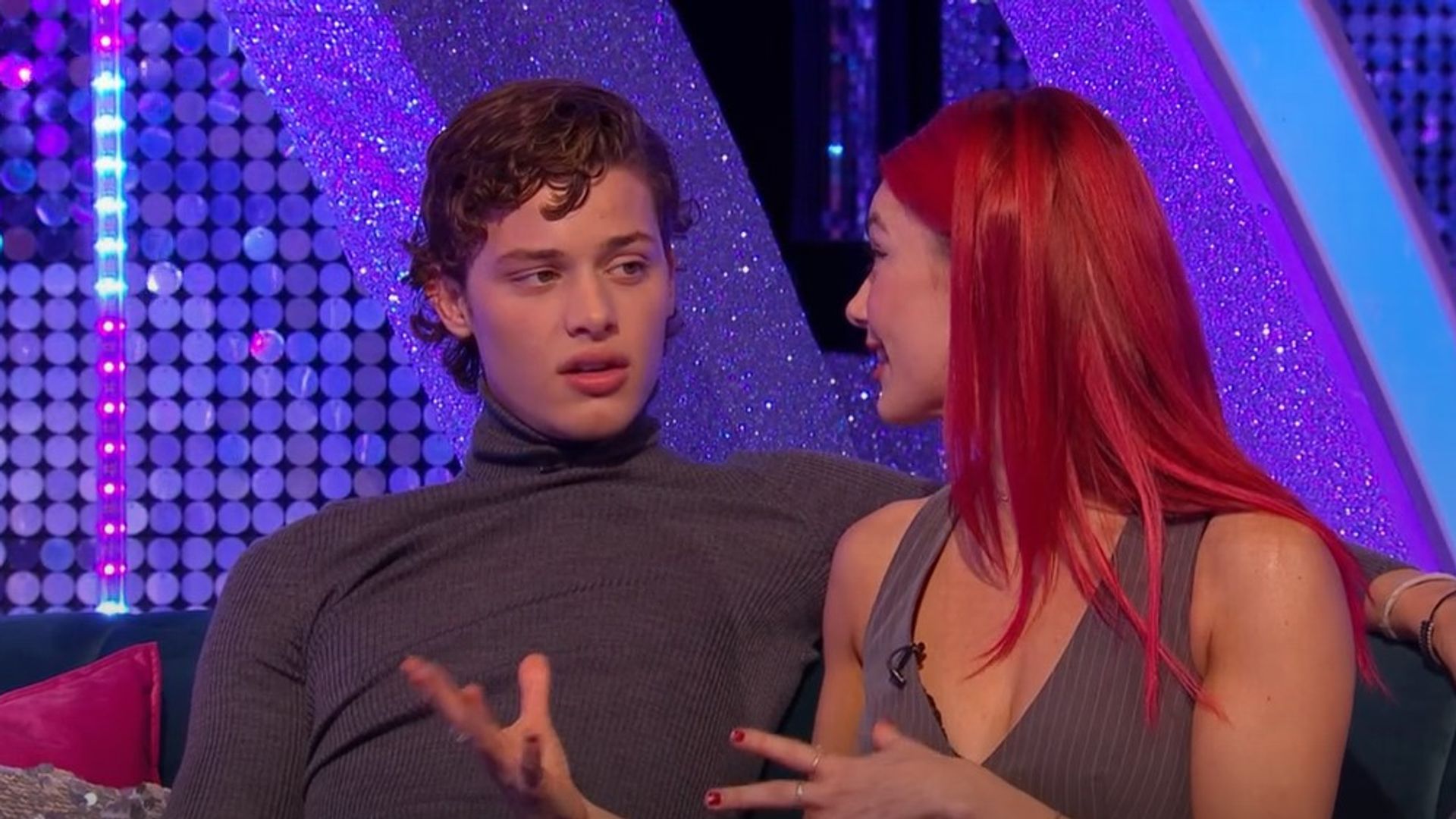 Strictly Come Dancing stars Dianne Buswell and Bobby Brazier have struck up a close bond on and off the dancefloor with the EastEnders actor even admitting he is 'falling in love' with his professional dance partner.
It has now been claimed that Dianne is trying to 'maintain a distance' from affectionate Bobby, with a recent TV appearance giving away some tension in their bond.
The dance pairing appeared on Strictly spin-off show, It Takes Two, in which the they spoke about their routine for Halloween week with host, former Strictly pro, Jannette Manrara. Body language expert Darren Stanton, speaking on behalf of Betfair Casino, told Entertainment Daily that there were signs that Dianne was looking to keep their relationship as teacher and student and was seemingly shutting down any movements from Bobby that might insinuate that they are more than friends..
Dianne has been in a relationship with YouTuber Joe Sugg since 2018, when they were paired together on the BBC dance show, revealing their romance after they had narrowly missed out on winning the series. The body language expert indicates that while Dianne and Bobby have a close relationship, she is looking to keep it strictly professional in front of the cameras.
Strictly Come Dancing's Dianne Buswell 'trying to maintain distance' from Bobby Brazier
Stanton said: "Dianne and Bobby generally do have a deep connection and deep rapport. I've previously noticed that Dianne can find Bobby slightly overpowering, however she's got used to him now to some degree. There are still a few tell-tale signs that show there is a bit of a disparity between the dynamic of the two of them, as Bobby can be quite full on and a complete firecracker."
Darren then gave examples from the show in which Bobby was trying to impose himself on Dianne. He continued: "Bobby had his arms spread out across the couch. I think he was unconsciously making himself bigger as if to say 'Look at me'. He's quite a theatrical and larger-than-life character. There were a few times when he looked at Dianne a certain way, which wasn't reciprocated from her part. He gives a lot of prolonged eye contact and appears tactile, but she doesn't. At one point, he put his head on Dianne's shoulder, which wasn't reciprocated again."
Bobby Brazier and Dianne Buswell during their appearance on the live show
The body language expert continued to say that Dianne was trying to keep a professional distance from the EastEnders star, who plays Freddie Slater in the BBC soap. Stanton said: "It's clear she's trying to maintain a certain degree of decorum and distance between them. She's very much in teacher and student mode. Bobby is a happy-go-lucky character, who is clearly grateful to be in the competition, while Dianne is obviously very competitive and will push him."
Dianne originally had doubts that they would be able to make the pairing work, mainly due to their height difference, with Bobby towering over her.
Viewers had expressed concerns about their viability after the first week but Dianne has dismissed the height 'problem' and said that they have worked hard to overcome the issue. She said on It Takes Two: "I'm so proud of him. I must admit, when I first saw him, I thought oh this might be tough. He's got a lot of limb!
"You're so tall and you've never danced before, so I thought this could be harder than I think. But he's just got such a great little brain on him that he just absorbs everything I tell him." Gushing about the pair getting to work together, she added: "Sometimes I only have to tell him things once and he just locks in; he's so amazing to work with."