EastEnders
EastEnders horror as drug-fuelled Jay Brown left for dead in shock accident
It comes amid a heartbreaking scuffle with his family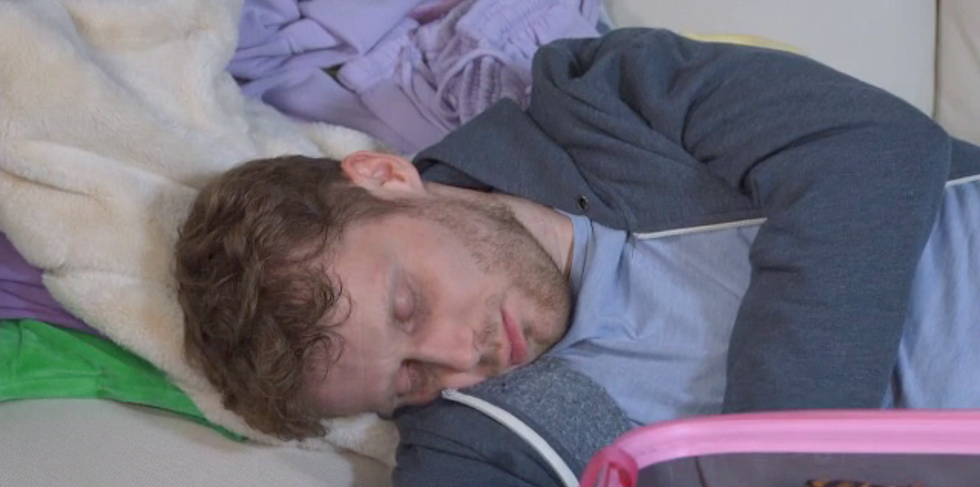 THERE was horror on tonight's EastEnders as things went from bad to worse for Jay Brown.
The grieving widower – played by Jamie Borthwick – saw his problems, including his new crippling drug habit, take over his life.
Fans of the BBC soap have watched in despair as Jay's life appeared to crumble before his eyes over the past weeks.
In agony at the heartbreaking loss of his wife Lola, he has turned to drugs to seek comfort.
However, his new-found addiction came to a head in the latest episode of the show as his family appeared to be torn apart forever.
Having stayed with Gina at the pub, he was swiftly booted out from her father George after the discovery of drugs.
Concerned he would be a bad influence on recovering Gina, George felt compelled to get rid of her pal once and for all, despite her best efforts to help him combat his issues.
Returning home to deal with scattering Lola's ashes planned for later in the day, things become too much for Jay and he is once again left turning to drugs.
Ben Mitchell and Gina soon find him passed out on the sofa and are left fearing of his death for the first time in the episode.
Thankfully, he comes around from another drug binge but rows soon ensure that threaten to isolate him from his family for good.
He and Billy grapple over Lola's ashes as Jay insists on still scattering them which leads to heartbreak when they are dropped and end up covering the flat floor.
The gut-wrenching moment only gets worse when Lexi walks in to see her mum's remains laid bare on the ground.
In distress, Jay heads to the car lot and insists to Gina that he needs to get out and commemorate Lola on his own still.
Telling him to wait while she collects her things, Gina returns to find a drug-fulled Jay, and a car, gone.
After numerous unanswered calls, Gina is left shook to the core when she realises the Police are in Walford and they have news about Jay.
Speaking to fellow officer Callum, the pub falls silent as he tells them all: "There's been an accident."
It has left fans fearing for Jay's life amid the turmoil he has faced in the past year.
One said: "I feel an accurate portrayal of grief from Jamie Borthwick (Jay) emotional pain, anger, hurt and the need to numb. Well done."
Another added: "Tonight's episode had me tearing up. Poor Jay"
As a third penned: "Jay going through Lola's clothes broke my heart hats off to Jamie Borthwick for tonight's performance."